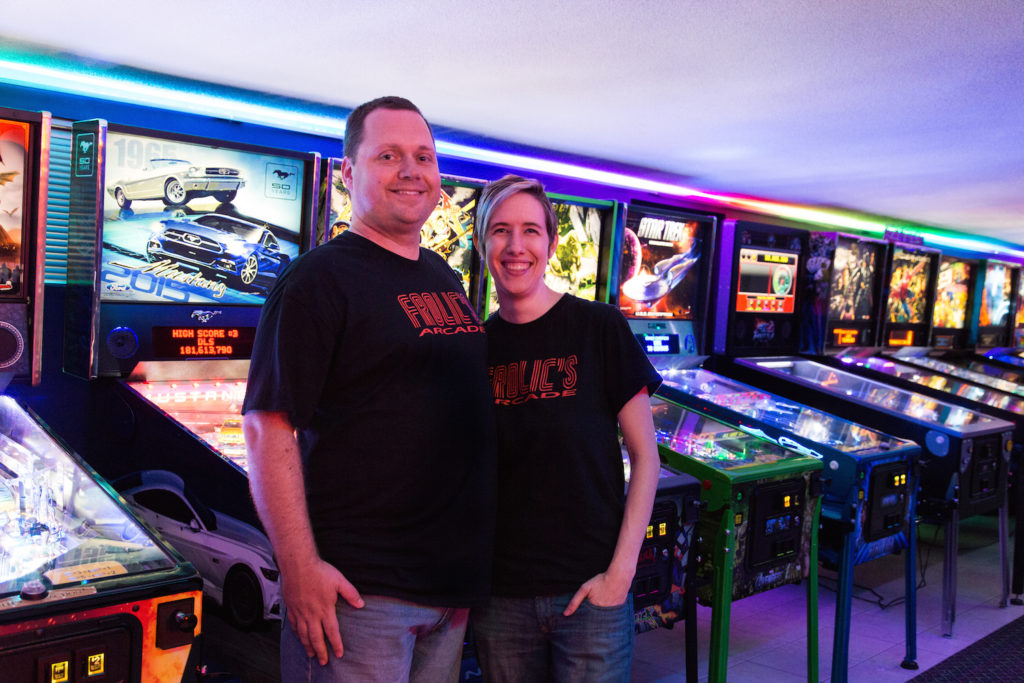 Frolic's Arcade is a private arcade located in Toronto, Ontario, Canada created by Chris & Robin Frolic. It isn't a business, but looks like one. Chris had a dream since he was 17 years old to own an arcade, and finally did it.
This blog chronicles the entire journey with entries going back to the very first machine.
Frolic's Arcade is not open to the public, but on occasion exclusive charity functions are hosted in it, attended by a lucky group of invitees. To learn more, check out this page.