After we made more room in the basement for 4 pins, I realized that 2 I have pre-ordered (Predator and Ben Heck's Zombie Adventureland) I will probably not see in 2013. So I decided to get something else!
Thinking about it, I decided to get the new Avengers from Stern. There was 1 Hulk limited edition left so I pulled the trigger on it. Light shows are really important to me, and the latest modern pins with LEDs deliver that, so it made the decision to go newer than older easier.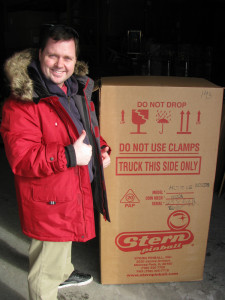 Me taking possession of it at Playdium/Starburst. My second New-In-Box in 5 months!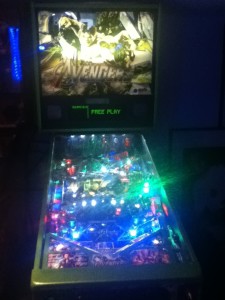 Hulk Playfield

Video of Hulk added to the lineup, the arcade is taking shape.