And just like that another pin was added. The Simpsons' Pinball Party from Stern.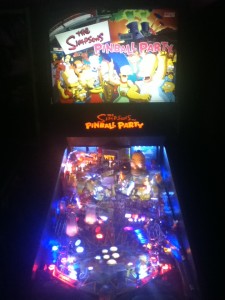 I've been interested in this title pretty much since I first got back into pinball. I had be looking for the last several months. One finally came available. It is a HUO in mint condition. A previous owner added LEDs to it, which I quite like.
TSPP is considered a Top 10 game, with one of the deepest rule sets in pinball.